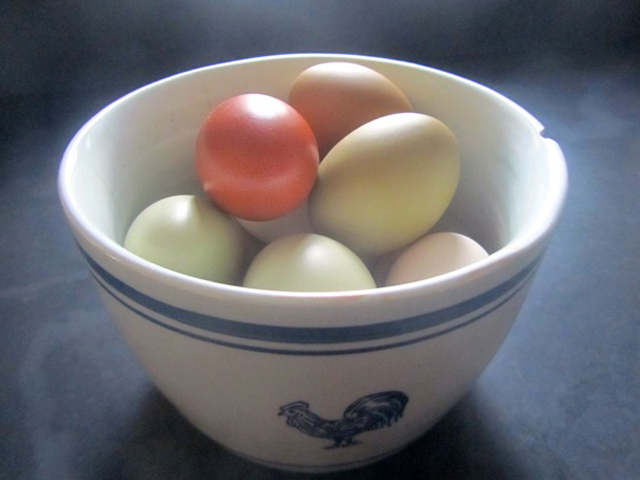 Eggs
At last the hens are laying again! Throughout the winter months we have barely had an egg and the odd one we did get probably worked out at £5 each! The trouble is that once you've had chickens and tasted how delicious their deep yellowy-orange yolks are, buying them really isn't an option. So to collect 3 yesterday and 4 today is a much-welcomed return to there always being something to eat, even if I haven't been shopping! I love the beautiful coloured shells. They look like polished stones, and having a bowl full of these duck-egg blue, terracotta and khaki eggs is a welcome site.
Therefore tonight we can have tortilla, hurrah!! My favourite, and my husband makes a fab one. He uses the Moro recipe and painstakingly follows their instructions to the letter. It's so authentic I feel I'm in Spain, I just need a glass of Rioja and I'm there!
Me, I make tortilla with anything to hand so never do they taste the same twice. But it's a good way of using up almost any veg, chorizo or if we have a glut of broad beans I put them through boiling water, a minute only, then plunge in to cold water and slip off the hard skins if they are large. A handful of peas and another of grated goat's cheese, though slices of soft goat are also fine as they will ooze and melt, 6 eggs, some freshly chopped mint and plenty of seasoning – delicious.